No.
Part # / Description
/ Price
Price
Block To Clutch Housing Dowel
Cylinder Block to Clutch Housing. Block To Head. [.25x.75]. Or Transmission Housing. Cylinder Block to Transmission. 1/2 x 3/4.
Pipe Plug
Plug
Oil Gallery. Engine Block Oil Hole. 500-14x.560. Block To Bedplate.
Dowel Pin, Mounting
All Plugs And Dowel Pins Must Be Installed On Cylinder Block Before Installing Engine. Item 13 Also Contained in Short Block Engine Kit. Mega Cab. Cylinder Block To Transaxle. Block To Transmission. Cylinder Block To Head. Engine Block To Clutch Housing.
No.
Part # / Description
/ Price
Price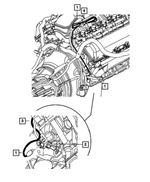 Backordered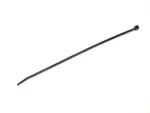 Cable Tie
Tie Strap
Transmission Harness To Starter. Brake Vacuum Line to Harness.