Timing Belt/Chain and Cover and Balance Shaft for 2011 Ram Dakota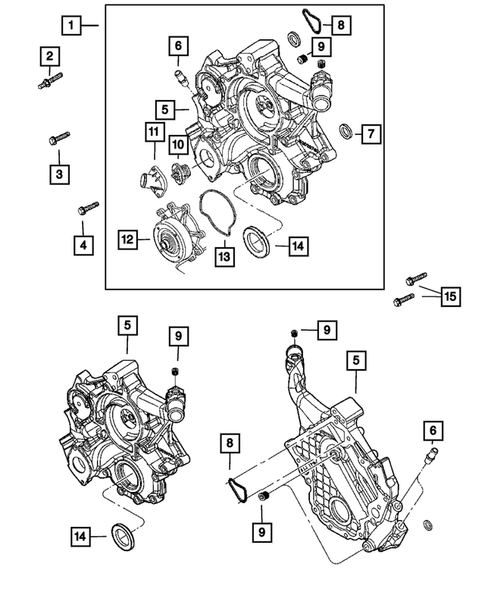 No.
Part # / Description
/ Price
Price
Double Ended Stud, Mounting
Timing Case Cover Cylinder Block. [M10x1.5x.437- 14x145.2]. M10x1.50x.437-14x145.20. Chain Case Cover. Timing Chain Cover. Front Cover. Timing Belt Cover. Timing Cover To Engine Block.
No.
Part # / Description
/ Price
Price
Hex Flange Head Bolt, Mounting
Timing Chain Guide To Cylinder Block. M8x1.25x60.00. Primary Tensioner To Engine Block. Engine Oil Pump To Cylinder Block. Oil Pump Mounting.
Hex Head Bolt And Coned Washer, Mounting
Tensioner Arm To Left Cylinder Head. Balance Shaft Assembly. M8x1.25x45.00. [M8x1.25x110.00]. [M8x1.25x45.0]. Timing Guide To Left Cylinder Head. Timing Guide to Cyliner Head.
Woodruff Key
For Crankshaft Sprocket. For Chrankshaft Sprocket. M5x62.00.